Virtual Technology for the Built Environment.
Improve ROI over an asset's lifetime with ZELUS' 3d construction technology.
Enhance building lifecycle value with VDC.
Integrating virtual design and construction technology improves performance indicators throughout an asset's lifecycle, from construction to completion - and over its extended life.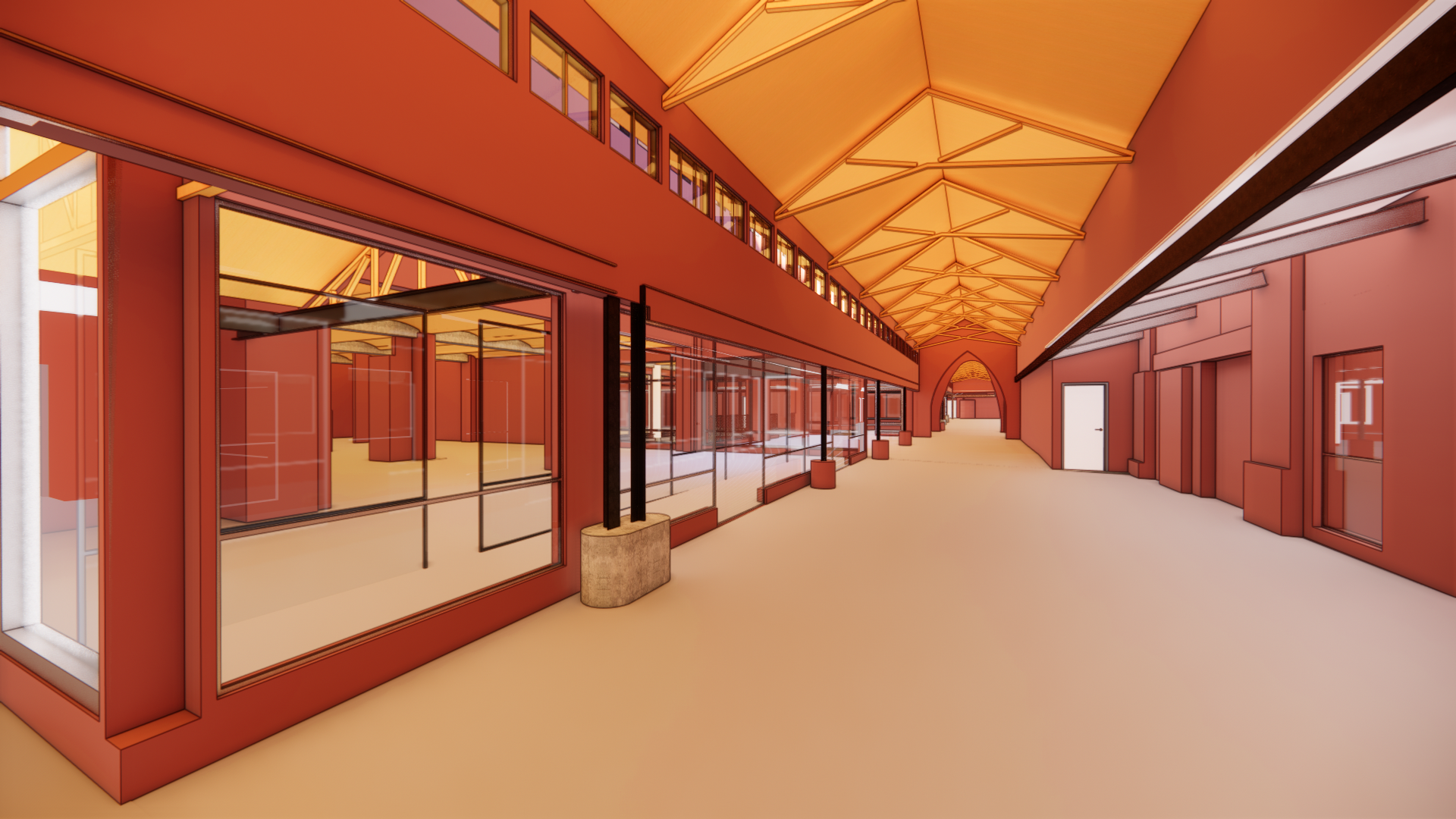 PROCESSES AND TECHNOLOGIES
Customized consulting processes and technologies.
ZELUS evaluates project requirements and prepares tailored strategies to achieve project goals by seamlessly integrating technology into your construction process. 360° High-definition photography
Immersive tech (walk-throughs and tours)
Construction augmented reality (AR)
Expertise gained from consulting across industries.
ZELUS operates in various sectors and markets throughout the United States, and our clients have brought us along for their global projects. See projects.
Manufacturing
ZELUS has expertise in virtual design and construction for manufacturing facilities where downtime is typically not an option.
Data Centers
Our experience with global data center leaders makes us ideal partners for new and repurposed virtual design and construction while maintaining critical data security.
Semiconductor
The ZELUS team has more experience in the semiconductor industry than any other service provider in North America, with millions of square feet scanned and modeled.
High Purity
In high purity environments where cleanliness and precision are paramount, ZELUS provides powerful tools for optimizing layouts, minimizing contamination risk, and streamlining maintenance procedures.
Retail
National retailers look to ZELUS to provide customized remote visualization across multiple sites (200-1,000 stores), minimizing the need to conduct site visits to refresh customer experiences.
Commercial Real Estate
ZELUS has worked with owners, architects, contractors, and facility managers to provide flexible, adaptive work environments in new construction and space redesign projects.
Mixed Use
Maximizing space, meeting building codes, and bringing the residential/retail structures to market quickly are all imperative to the success of the project.  Digitizing the construction process from clash detection to off-site prefabrication can be integrated to improve project ROI.
Historical Preservation
When original documents are not available, ZELUS can assist with establishing a baseline retrospectively and help protect vital structural integrity and historic details during modifications.

Entertainment
ZELUS provides the ability to virtually plan customer experience, occupancy rates, and space utilization with accurate as-builts for interior spaces, exterior elevations, as well as landscape and parking lot topography.
Sports Venues
The utilization of a digital twin in stadiums, arenas, or other similar event centers can improve event planning, educate staff, assist in security planning, and provide the ability to plan future operations and uses in a digital form.
Public Sector Infrastructure
We partner with government, architects, civil engineering firms, and other stakeholders to assist with virtual collaboration, remote data sharing, and site logistics planning with our topographic analyses, roadway scans, digital terrain models, contour maps, and mesh surfaces.
Transportation
Airports, rail stations, shipyards, and the like all rely heavily on meeting the expectations of the public. Security planning, renovation/improvement, employee training, and space management are all significantly improved with the integration of 3d models.
Healthcare
Healthcare facilities are complex environments that are incredibly expensive to build, operate, and maintain.  Utilizing computer modeling from the inception of the building to the ongoing daily operations of the facility can significantly improve the ROI of the asset.
Education
Schools, universities, and the like must continually update their facilities to remain relevant for the population they serve. This is made significantly easier if all the functions and purposes of the campus are integrated into a common model that is used by all stakeholders.
[Z]VAULT™ is our solution for safe, cloud-based, remote-access data storage.
When you work with ZELUS, you'll have access to your own secure, cloud-based digital twin storage in our [Z]VAULT platform.
Remote mobile access 24/7 allows your internal and external project stakeholders to work from anywhere and at any time.
This real-time collaboration keeps everyone on the same page and ensures that your project will be done correctly the first time.
Ready to talk about virtual design and construction for your project?